Take Your Current Guitar Skills Even Further With The Help Of Our New Beginner Guide v2.0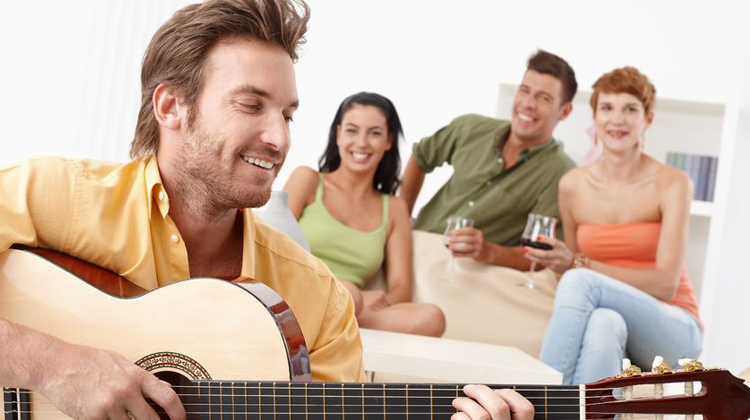 Dear Guitarist,
I will let you in on a little secret…
The key factor that determines your success at learning guitar is structure. I can't stress enough how important structure is.
I truly believe that the fact that some people struggle to learn guitar or put it in the too hard basket is their choice of lessons without structure.
To get you off on the right track to begin with is by learning the very basics first without complex and long winded lessons.
This will guarantee you will no longer feel frustrated and confused.
No matter how you landed on this page and whatever your reason is for reading it I can tell you that you are about to head on a journey and nothing will not hold you back any longer …
Give Yourself The Chance To Learn Guitar
To give yourself the greatest chance of learning guitar you need to understand the basic fundamentals and this will be critical to your long term guitar success.
To be honest learning guitar can be a love/hate relationship … you love the feeling you get when you can hold a few chords and begin playing your favourite song.
But …  you hate the endless practice sessions that leave you feeling frustrated, confused and even bored.
The whole idea behind you learning guitar in the first place was to have fun, learn something new but after complex lessons that just seem pointless I bet you have had enough.
I Bet You Didn't Know This
With numerous fraudulent websites online most people are cautious to just believe everything they read.
Here's a little of our background so you can see we know exactly what we are talking about…
In less than 2 years, I formed myself a successful rock band and have been in the top 3 bands in our area for 2 years in a row.
Winning a demo recording, I've also cut 3 discs as well. That's 3 products we created, and it didn't even cost us a cent. That's right, it was fully paid for by the organizers of the show as a result of our winnings!
Not to mention filming ads, broadcast on NATIONAL TELEVISION, promoting rock concerts and competitions, and being played LIVE on HITS FM promoting our songs as well.
But the best part of it all was performing live on Stage at HUGE events!
The thrill of thousands of people watching you on stage is the biggest rush I have had in a long time.
Add to this, we have teamed up with our very own guitar tutor who has some amazing credentials…
He is a C.F. Martin professional artist
Is endorsed by Minarik guitars, Black Diamond strings & Penndel Guitar Accessories
Has a bachelors degree in music from the University of the Arts in Philadelphia, Pa
Has 17 years of teaching experience
Is also a member of the Registry of Guitar Tutors
That is pretty impressive and being a member of the Registry of Guitar Tutor is a big deal because this is the world's largest organization of guitar teachers.
Their aim is to improve the status and profile of guitar teachers and ensure professional recognition within the mainstream of music education.
Together we have created 'A Beginners Guide To Guitar 2.0'.
See How Easy It Is To Learn To Guitar With Our Method
No music theory, background or knowledge required. Anyone can learn how to play guitar with our easy system.
It doesn't matter what age you are or which country you live in.
The course will give you the exact topics you need to learn all about the basics of guitar so that when you want to move onto more advanced topics you have a solid foundation.
With our standard step-by-step instructions & video, 'A Beginners Guide To Guitar 2.0' is what you need to truly understand how to learn to play guitar.
We give you our qualified tutor plus the need to know topics to help you learn quicker and with minimal stress doing so.
Here are the exact topics included inside 'A Beginners Guitar To Guitar 2.0" course…
I'll Throw In These Additional Bonuses
Ultimate Guitarist Members Center
We have combined all our top selling guitar courses into one BIG resource center.
You will learn everything from basic guitar to blues, acoustic, finger picking, jazz, soloing, strumming and a whole lot more.
With access to everything, you even get to post your questions and a guitar tutor will respond to you and help you out personally.
You have the ability to learn everything you need to know to master the guitar … all in the one place.
As part of your order you have a FREE 7 day trial access to this site.
After that it's just $12.95/mth which you can cancel anytime by emailing us at [email protected]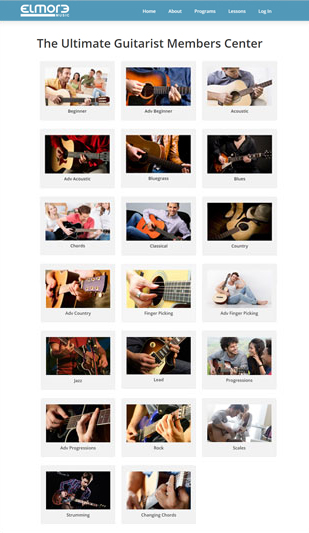 Digital Magazine 'Fret Talk'
I'll also provide you with a free copy of our latest magazine 'Fret Talk'.
It's delivered via our brand new digital magazine technology which contains text, images and video that plays directly inside the magazine.
You can view it anywhere in the world and best of all it works on any device (desktop, tablet or mobile).
All you need is an internet connection and it's yours to enjoy!
This will be sent to you immediately after your order is approved!
You can cancel at anytime and there is no risk or obligation on your part.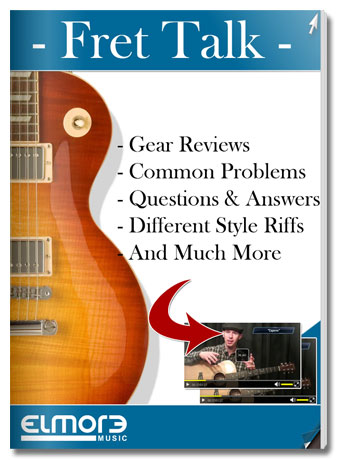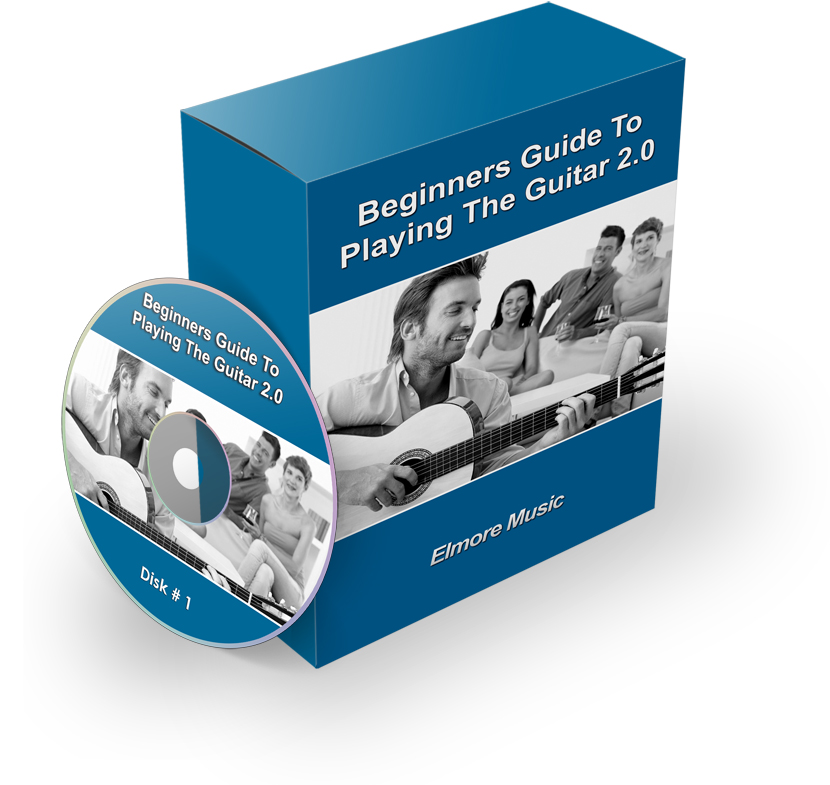 60 Day Money Back Guarantee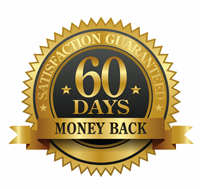 All my customers know that I go the extra mile to make them happy.
And you will get the same personal service.
So if you aren't happy with anything at all … just contact me at [email protected] and I will happily refund your money within 60 days, no questions asked!.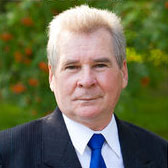 If you're passed the basics and want further ways to better your skills, I recommend this course. Not only will it show you advanced techniques, they're explained very simply and in easy to understand terms. Even I can pick them up quickly. Highly recommended and great course overall.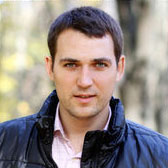 You've put together a range of techniques I never knew existed on the guitar. Thoroughly enjoying the material and much easier than trying to learn from books and magazines in the past.
 Click the "Instant Access" button below, fill out your information on the next page, and then once the order is successful, you will be directed to the download page to start working on learning about the guitar.
It's that simple!
Once you receive the course you will find in just a few minutes of opening the package you will be learning all about how to play the guitar from our qualified tutor in the comfort of your own home.
When I typed in "learn guitar" there were over 5,000,000 websites that offered information on how to play the guitar.
With so many guitar sites it is easy to become overwhelmed, frustrated and confused.
We have broken down learning to play guitar into manageable sections with the need to know information only so it is easy to digest quickly.
It is easy to get swept up in awesome advanced techniques and playing guitar solos like you see you favourite guitarist doing.
All this will come in time but for now you just need to focus on getting a solid foundation to build on.
You won't be able to do anything with your guitar if you don't learn the basics first.
Warm Regards



Chris Elmore
Elmore Music
P.P.P.S. If you're wondering if our course works on a PC or MAC … the answer is BOTH! On the next page you can download either PC version or MAC version as well as view it online. Combined with our full 60 day money back guarantee … you really have nothing to loose and everything to gain.