How To Play The Guitar With These Easy Step By Step Video Lessons Taught By A Pro Guitarist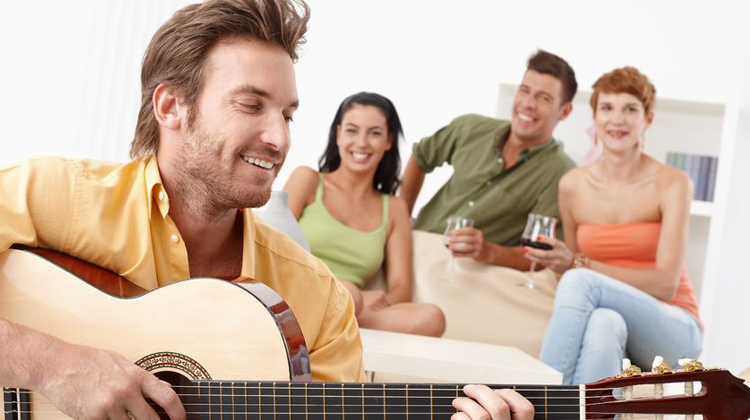 Dear Guitarist
It may have taken a month or the last 10 years to convince yourself that now is the time to learn how to play the guitar.
Have you put it off due to lack of spare time and money constraints?
Do you feel you're too old or too young to learn the guitar?
Is your motivation to learn the guitar to unwind at the end of a busy day as a relaxation tool?
I am not sure how many other guitar related sites you have visited prior to this but when I did a search in Google yesterday I was surprised.
When I typed in "learn guitar" there were over 5,000,000 websites that offered information on how to play the guitar. With so many guitar sites it is easy to become overwhelmed, frustrated and confused.
No matter how you landed on this page and whatever your reason is for reading it I can tell you that you are about to head on a journey and nothing will not hold you back any longer …
You Have Already Taken The First Step
To be honest learning guitar can be a love/hate relationship … you love the feeling you get when you can hold a few chords and begin playing your favorite song.
But … you hate the endless practice sessions that leave you feeling frustrated, confused and even bored.
The whole idea behind you learning guitar in the first place was to have fun, learn something new but after complex lessons that just seem pointless I bet you have had enough.
I will let you in on a little secret…
The key factor that determines your success at learning guitar is structure. I can't stress enough how important structure is.
I truly believe that the fact that some people struggle to learn guitar or put it in the too hard basket is their choice of lessons without structure.
To get you off on the right track to begin with is by learning the very basics first without complex and long winded lessons.
This will guarantee you will no longer feel frustrated and confused.
It is easy to get swept up in awesome advanced techniques and playing guitar solos like you see you favourite guitarist doing.
All this will come in time but for now you just need to focus on getting a solid foundation to build on.
You won't be able to do anything with your guitar if you don't learn the basics first.
My advice to people who are interested in learning to play guitar has always been the same over the years…
To give yourself the greatest chance of learning guitar you need to understand the basic fundamentals and this will be critical to your long term guitar success.
Here's What You Will Learn
No music theory, background or knowledge required. Anyone can learn how to play guitar with our easy system.
It doesn't matter what age you are or which country you live in. The course will give you the exact topics you need to learn all about the basics of guitar so that when you want to move onto more advanced topics you have a solid foundation.
With our standard step-by-step instructions & video, 'A Beginner's Guide To Guitar' is what you need to truly understand how to learn to play guitar.
We give you our qualified tutor plus the need to know topics to help you learn quicker and with minimal stress doing so.
Here are the exact topics included inside 'A Beginners Guitar To Guitar' course…
I'll Throw In These Additional Bonuses
Ultimate Guitarist Members Center
We have combined all our top selling guitar courses into one BIG resource center.
You will learn everything from basic guitar to blues, acoustic, finger picking, jazz, soloing, strumming and a whole lot more.
With access to everything, you even get to post your questions and a guitar tutor will respond to you and help you out personally.
You have the ability to learn everything you need to know to master the guitar … all in the one place.
As part of your order you have a FREE 7 day trial access to this site.
After that it's just $12.95/mth which you can cancel anytime by emailing us at [email protected]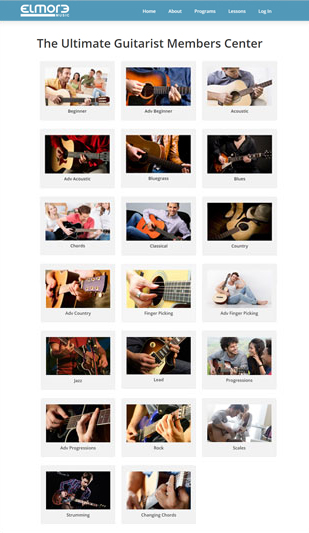 Digital Magazine 'Fret Talk'
I'll also provide you with a free copy of our latest magazine 'Fret Talk'
It's delivered via our brand new digital magazine technology which contains text, images and video that plays directly inside the magazine.
You can view it anywhere in the world and best of all it works on any device (desktop, tablet or mobile).
All you need is an internet connection and it's yours to enjoy!
This will be sent to you immediately after your order is approved!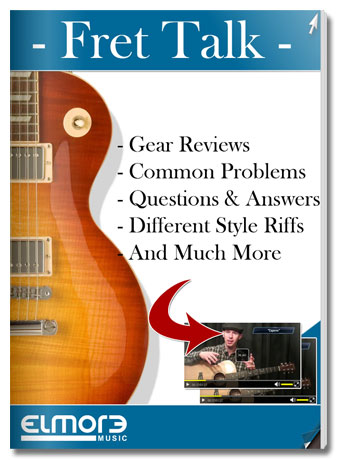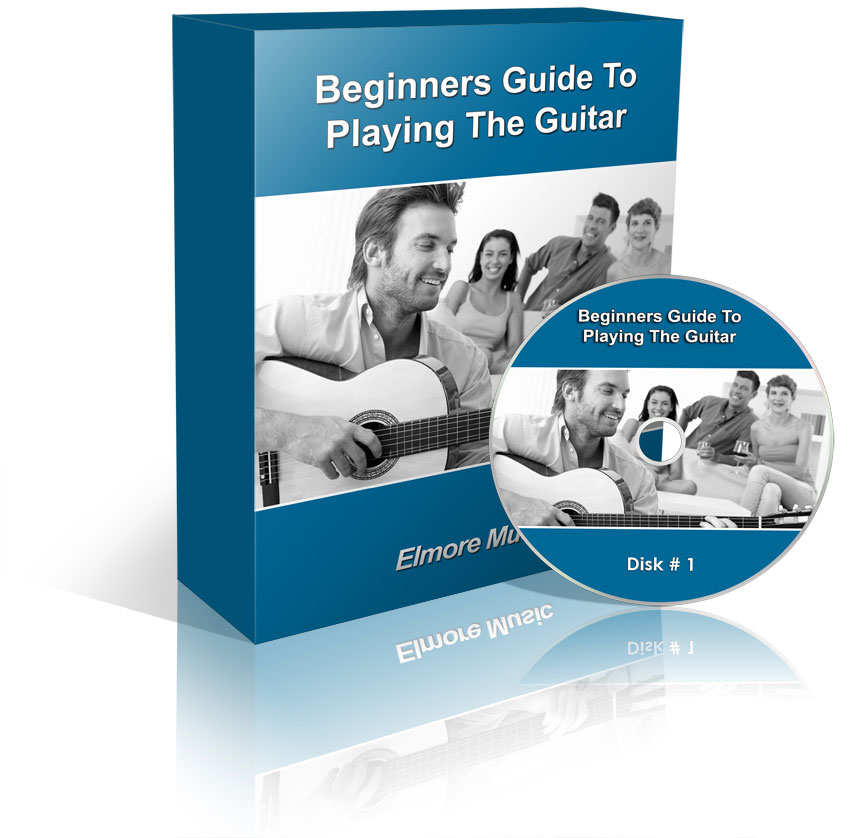 60 Day Money Back Guarantee