Hey Chris,
My name is Rade Savic, and I am half professional singer and guitar player from Nürnberg, Germany.
I received a lot of useful information's about guitar playing from you, and learnt much. You are very good specialist, playing guitar in different music stiles, and your method of teaching is very clear, and effective.
Also I never sin a guitar player, and music teacher (pedagogue), who plays so good like you, has so much knowledge, and is such nice and humble person.
Thank you for all your lectures, and I wish you all the best.
Rade Savic
https://radesavicmusik.jimdo.com/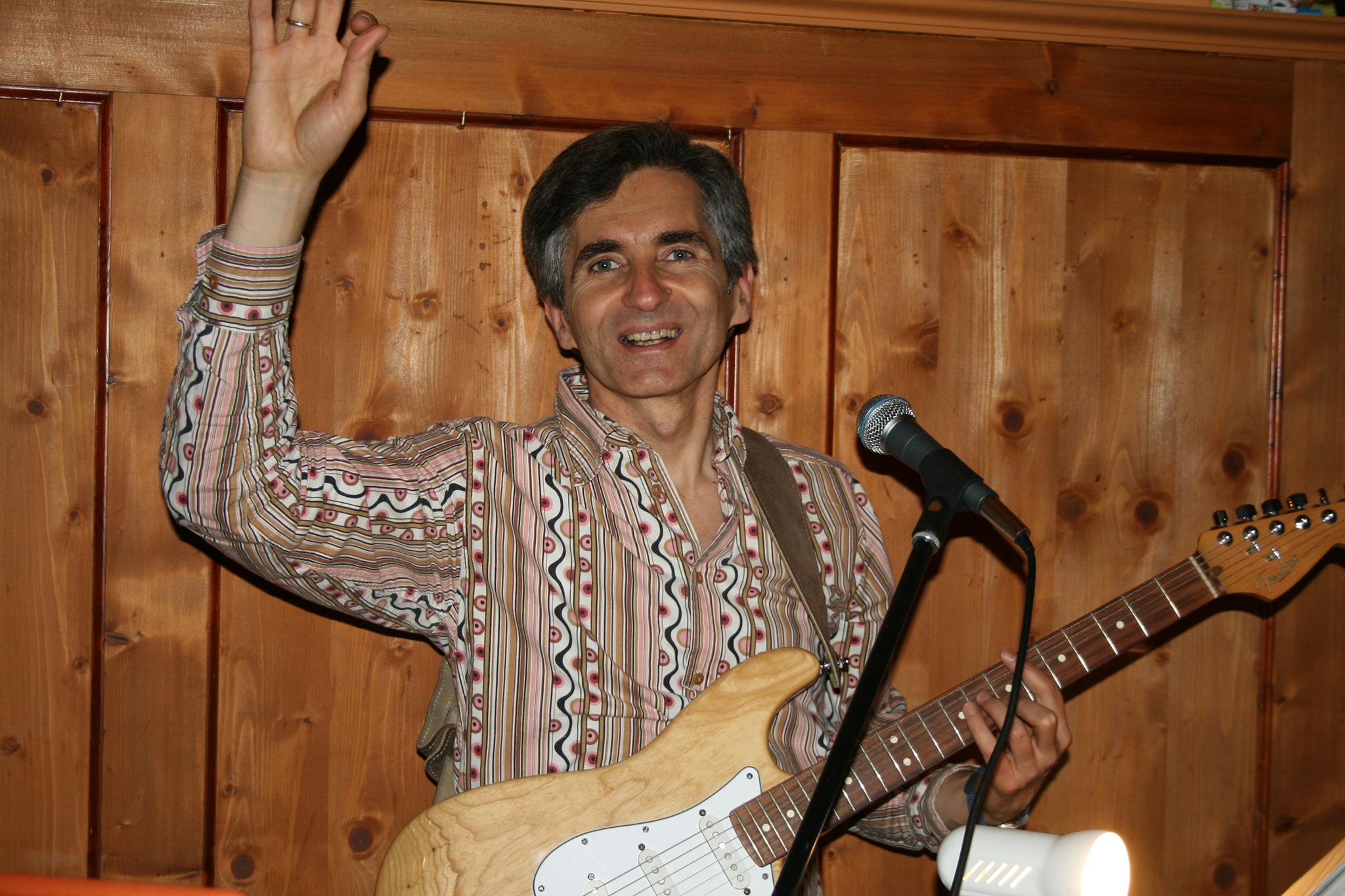 Kia Ora Chris,
I intend practising between painting pictures and while waiting for the oil paint to dry so I can over paint areas of a painting.
At nearly 72 (Birthday 31st December) I believe you are only limited by your perception of yourself. Get of your A and have a go.
The lessons are easy to follow, clear and its like having a full time tutor always on hand to guide you in your music endeavours. Will be buying other lessons from you Chris as I progress.
Kai pai tou ra
(have a great day)
Gary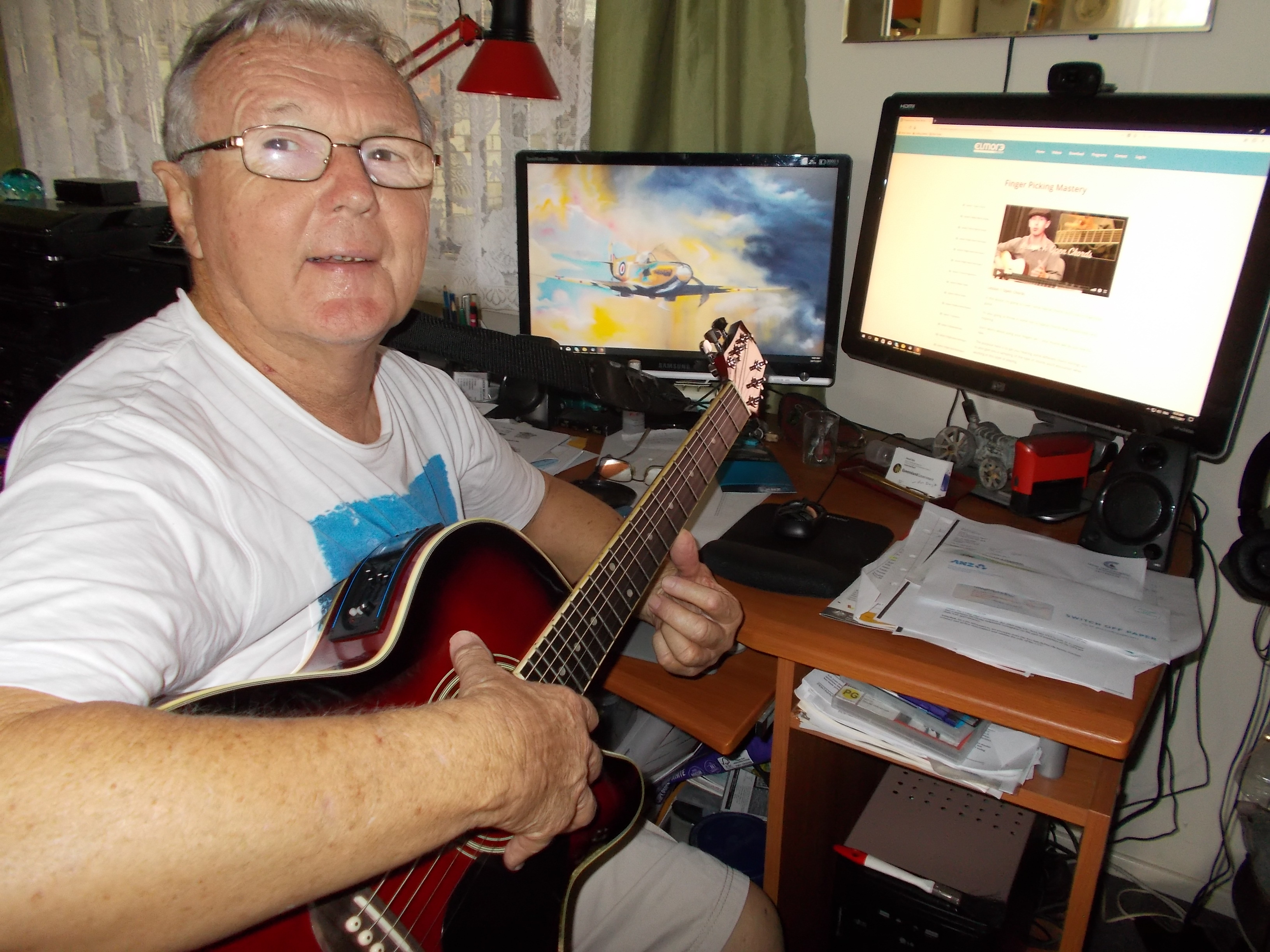 Hey Chris
Elmore Music is where I began to discover the finer points to learning to play guitar music.
It takes a professional group of people to put together a program that is designed to present the process of learning how to play the guitar and Elmore Music has succeed were most other programs fail.
Elmore-music.com is the place to receive the step by step approach necessary to mastering the guitar.
Join Elmore-music and learn to create beautiful sounds together.
George Thomas
TheGeorgeThomaschannel.com
Hey Chris
In my youth, I took guitar lessons from an outstanding teacher working my way up to some classical pieces.
When I became a teen,  in the age of the Beatles and Rolling Stones, my interest turned to rock and I I played lead guitar a fairly decent band.
However life got in the way, and I just stopped playing. Then a long time later (30+years), I decided to pick up the guitar again. It took quite a while (and I am still not there), but the discovery of ELMORE MUSIC was been an incredible help.
Their lessons are clear and concise and tailored to all levels. Memorizing songs from U-Tube is full of problems; some lessons are good and some are totally inaccurate.
The way to relearn guitar for me is to practice a topic from Elmore's collection before I tackle a new song.
Their lessons do away with a ton of jargon from "experts" and clearly focus on a topic you need to improve. So while I can't do banjo rolls like The Byrds on my beloved Rickenbacker 12-string, their Fingerpicking Mastery course helped me at least come close. Try their specific lessons and you will learn guitar or improve your technique.
For me, ELMORE MUSIC is helping me get back some of what I lost over my long "break". The bottom line is if you don't know the basics, memorizing a song is useless. Whether you like 60s rock or any other genre, I strongly urge you to give ELMORE MUSIC  a try.   5 STARS
Andy Bednarik   www.inmyyears.com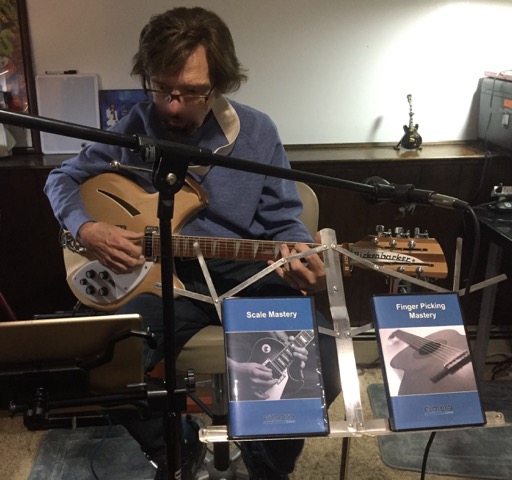 Hello Elmore Music people,
It's been a long time since I first discovered Elmore Music lessons online.  I can't even recall taking any courses!
However, I do remember reading about Chris Elmore's story.
He gave me a lot of inspiration with his confidence and success in Australia.
It gave me more confidence that I could be more successful, if I believed in the musical talents God has given me.
I have become the # 1 Christian Rock Artist in the New England area of the U.S.A. (Connecticut, Massachusetts, Rhode Island, etc.)
God has blessed me with success for the past 4 years on ReverbNation.) I'm sharing a link to one of my Christian Classic Rock parodies with you.
I have published over 100 songs, in several styles.  There are pictures and a video on the site, as well.
I know that I have watched your free lessons over the years, with the American guy (from Pennsylvania, I think).
Again, I like his attitude about playing. That is, he isn't a show-off.
Though he is very talented, he actually says,"Keep it simple"!
Great advice and keep up the good work
Sincerely, your fan, and Christian musician friend,
Donnie M. of Only One Way