Get Access To Our Ultimate Guitarist Members Center And Have Everything You Need To Learn Guitar In One Place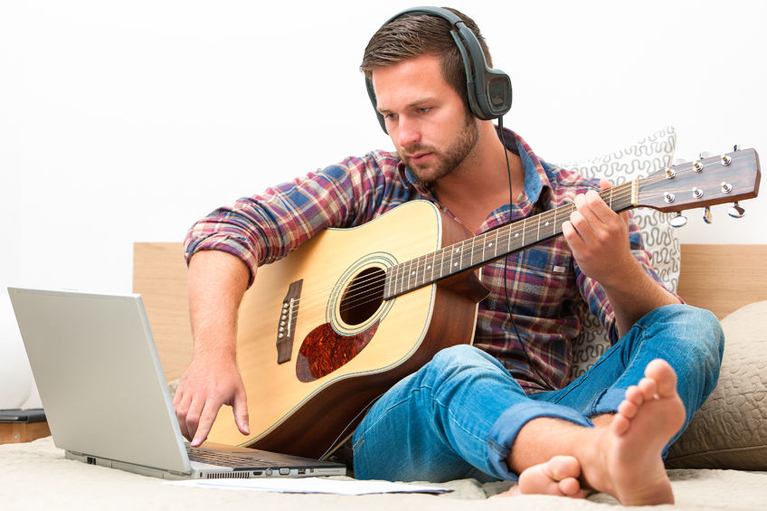 Dear Guitarist
With the world we live in today being so hectic our guitar playing can get left behind.
When we manage to find the time to practice the last thing we want to do is muck around with endless books or disks trying to find what we should be learning.
You want to get stuck into your practice and pick up where you last left off but sometimes it just doesn't happen like this.
No-one likes having a non-productive practice session so because of this simple fact we have created the ultimate learning experience for you.
This way … everything you need is right at your finger tips on the one place.
 You'll Have Instant Access To Everything We've Ever Created Now & In The Future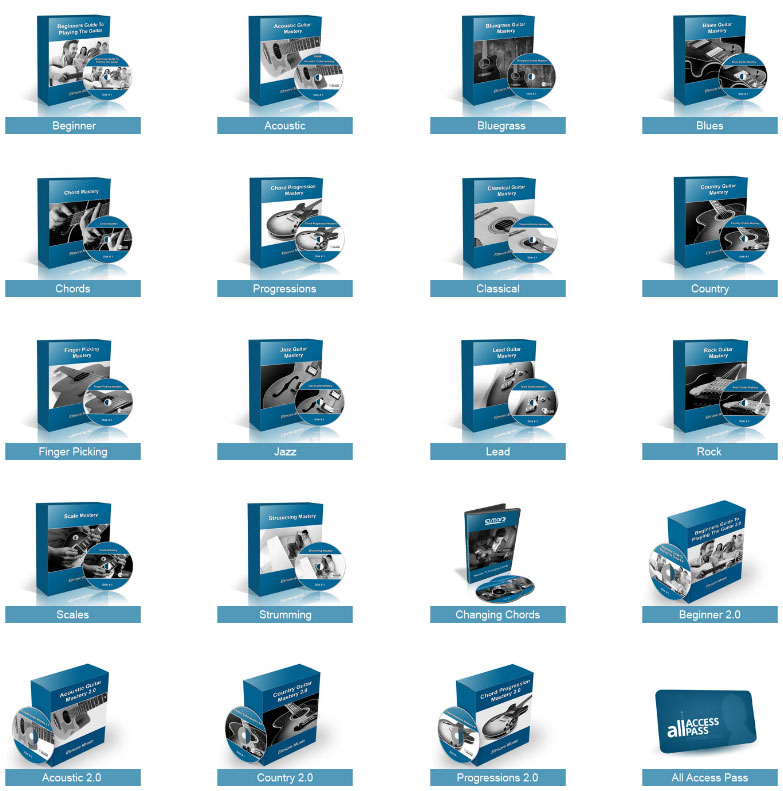 In total you get…
Over 20 full length in depth guitar courses on various topics
You are getting $840 worth of courses
We've done our best to organise the lessons so they are
Very easy to use, understand and follow along
Very easy to navigate and find exactly what you're looking for
Very easy to learn in small digestible formats which keeps you motivated
You can even submit your question to the tutor in case you get stuck as well as post your comments and feedback for others to see too.
Plus … each month even MORE lessons are added to keep you entertained and progressing forward on a regular basis.
Sign up today absolutely FREE for 7 days!
After 7 days (when the trial is finished) … it is just $12.95/mth for access to everything from then onwards.
If you enjoy the material …  simply do nothing and our systems will automatically debit your card.
If you do not enjoy the material for any reason … just let us know by sending us an email ([email protected]) and we will stop any future debits and delete your free account.
We have specifically made this affordable so that everyone can benefit from this resource without breaking the bank.
Remember if you purchased all this separately it would cost well over $840.
You are getting a HUGE discount by taking this limited time offer.
There is no obligation on your behalf to stay on because you can cancel anytime you wish.
Remember … you can cancel anytime by emailing us at [email protected]
I'll Throw In This Additional Bonus
Digital Magazine 'Fret Talk'
I'll also provide you with a free copy of our latest magazine 'Fret Talk'.
It's delivered via our brand new digital magazine technology which contains text, images and video that plays directly inside the magazine.
You can view it anywhere in the world and best of all it works on any device (desktop, tablet or mobile).
All you need is an internet connection and it's yours to enjoy!
This will be sent to you immediately after your order is approved!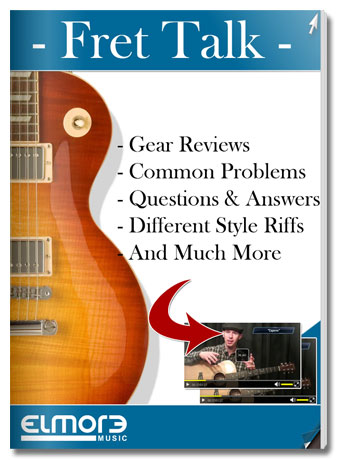 Get Instant Access Within 5 Minutes
Here's My Personal Guarantee
All my customers know that I go the extra mile to make them happy.
And you will get the same personal service.
So if you aren't happy with anything at all within the first 7 days … just contact me at [email protected] and I will happily cancel any future debits no question's asked!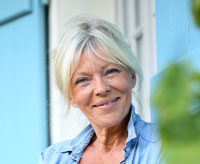 I've been a member for 3 months now and can't tell you the amount of valuable information I've learn't so far. I love the way the site is structured and it's so easy for me to navigate and find exactly what I want. Great job!
I was hesitant to sign up at first, but after I did, I wish I joined sooner. The amount of lessons and videos you've got are amazing and worth ten times more than the money you charge. Right now I'm excited to learn everything I can and highly recommend your site to anyone who's interested.
Click the "Add To Cart" button below, fill out your information on the next page, and then once the order is successful you can access to this resource centre on the next page.
It's that simple!
In just a few short minutes you'll be getting the inside techniques from our very own qualified guitar teacher who will show you how to play guitar without frustration and complex lessons.
If you enjoy it … simply do nothing and our systems will automatically debit your card just $12.95/mth
If you do not enjoy it … simply email us at [email protected] and we will stop any future debits and remove our access (no questions asked).
These lessons will save you bundles of precious time, time better spent on actually learning your wonderful instrument because after all playing is where the pleasure is.
With the help of 'The Ultimate Guitarist Members Center' that is accessible 24/7, 7 days a week you will have your very own guitar encyclopedia ready at hand for whenever you need it.
This is a limited time offer that you will save over $850. So don't delay, grab yourself access now!
Warm Regards



Chris Elmore
Elmore Music