Take Your Country Guitar Playing To The Next Level With A Highly Qualified Professional Guitar Tutor In An Easy Structured Format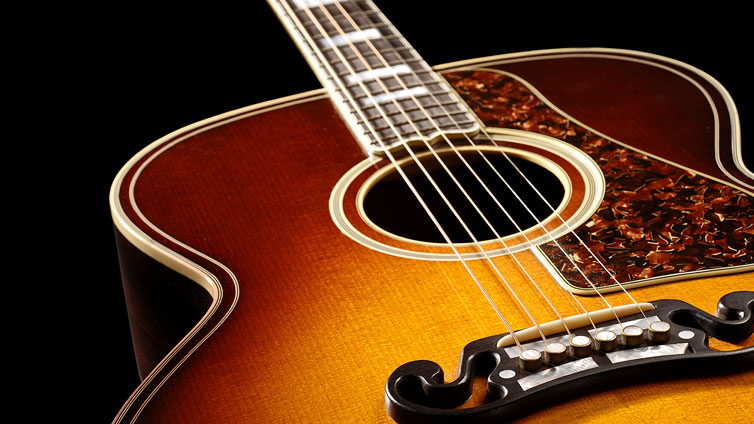 Dear Guitarist,
If you are like most guitarists learning country guitar does not really rate high on their priority list.
It is a genre of guitar that seems to be forgotten about unless you are a die hard country fanatic.
I will let you in on a little secret…
People do not realise that by learning country guitar you can actually improve your playing overall.
Those select few that have worked out this little secret assume that learning how to play country guitar is much easier than other types.
Reality is that this couldn't be further from the truth. It actually requires a lot of practice and dedication to get to a level to play comfortably.
If you sit and listen to some real country songs you may be able to hear difficult picking patterns that require a lot of skill to play.
Country is one genre of guitar that I like to tell students to really immerse themselves into all types of country music to get a real feeling or how the music should be played.
In order to reach a decent level of playing, you must practice and learn all the basics.
I Want To Learn Country Guitar! Show Me How I Can Start To Play Right Now!
The most common question I hear in relation to country guitar is that the guitarist does not know where to begin.
Most guitarists want to start learning their favourite country songs but this just makes them frustrated because it never sounds like the original.
Like anything new you need to learn the foundations of the topic and then build on this.
If you are really serious about learning country guitar you should practice as often as possible and listen to as many different varieties of country music.
You need to stick to structured basics first and then once you have the basics down, you will be well on your way to becoming a great country guitar player.
By not following structured lessons you run the risk of becoming frustrated and confused which will only make learning country guitar harder than it needs to be.
Our guitar tutor who helps us create our courses has some amazing credentials…
He is a C.F. Martin professional artist
He is also endorsed by Minarik guitars, Black Diamond strings & Penndel Guitar Accessories

Has a bachelors degree in music from the University of the Arts in Philadelphia, Pa

Has 17 years of teaching experience
Is also a member of the Registry of Guitar Tutors
That is pretty impressive and being a member of the Registry of Guitar Tutor is a big deal because this is the world's largest organization of guitar teachers.
Their aim is to improve the status and profile of guitar teachers and ensure professional recognition within the mainstream of music education.
So How Can I Learn To Play Country Music Just Like Keith Urban Or Brad Paisley
While playing country guitar you can distinctly hear the unique guitar rhythm play along with the drums and the subtle guitar fills.
With our course 'Country Guitar Mastery 2.0', we give you the techniques you need to replicate that same unique sound that has always intrigued you.
We eliminate the frustration and confusion by breaking down each opponent into step by step instructions that are easy to follow along with on the video.
No music theory, background or knowledge required. Anyone can learn to play country guitar with our easy system.
It doesn't matter what age you are or which country you live in. The course will show you exactly the techniques needed to play good old fashioned country music on your guitar.
With our standard step-by-step instructions & video, 'Country Guitar Mastery 2.0' is what you need to successful learn to master this genre.
We give you our qualified tutor plus the need to know topics to help you learn quicker and with minimal stress doing so.
Here are the exact topics included inside the "Country Guitar Mastery 2.0" course…
I'll Throw In These Additional Bonuses
Ultimate Guitarist Members Center
We have combined all our top selling guitar courses into one BIG resource center.
You will learn everything from basic guitar to blues, acoustic, finger picking, jazz, soloing, strumming and a whole lot more.
With access to everything, you even get to post your questions and a guitar tutor will respond to you and help you out personally.
You have the ability to learn everything you need to know to master the guitar … all in the one place.
As part of your order you have a FREE 7 day trial access to this site.
After that it's just $12.95/mth which you can cancel anytime by emailing us at [email protected]
Digital Magazine 'Fret Talk'
I'll also provide you with a free copy of our latest magazine 'Fret Talk'.
It's delivered via our brand new digital magazine technology which contains text, images and video that plays directly inside the magazine.
You can view it anywhere in the world and best of all it works on any device (desktop, tablet or mobile).
All you need is an internet connection and it's yours to enjoy!
This will be sent to you immediately after your order is approved!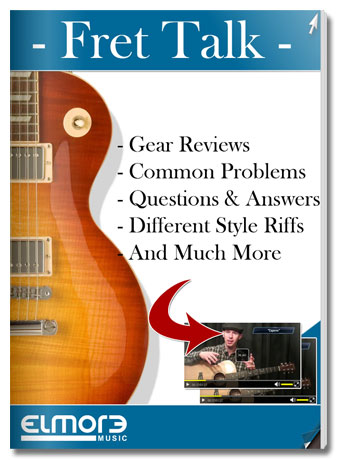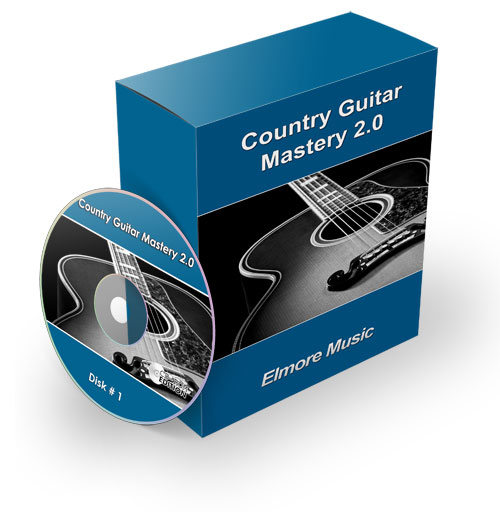 60 Day Money Back Guarantee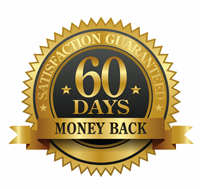 All my customers know that I go the extra mile to make them happy. And you will get the same personal service.
So if you aren't happy with anything at all … just contact me at [email protected] and I will happily refund your money within 60 days, no questions asked!
Here's What Other People Think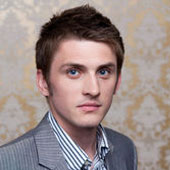 I've been receiving your newsletter for a while and decided to buy this course. Very impressed with the material so far. Only thing I need now is more time to practice!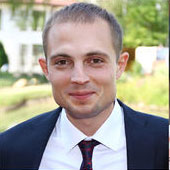 I've been playing for a while now and still I'm learning new things I never thought possible. Great course, lots of info and easy to follow instructor. Highly recommended if you want to advance your skills.